Whether you're overwhelmed by the thought of planning a large-scale wedding or you're on a tight budget, elopement to Italy is the perfect route to "I do". It can take the pressure away from the planning and allow you to better enjoy the sentiment of the ceremony. Here are my suggestions to the ins and outs of eloping.
Choose your dream destination
You can elope anywhere! That's the beauty of it. Italy offers a large range of different charming frames for your wedding ceremony. If the two of you love elegance and luxury, a 5 star hotel in an historic city like Venice, Florence or Rome can be the right choice. Seaside wedding more your style? Fly to South of Italy beaches or somewhere on Amalfi coast for a seaside-front affair. Or go to Cortina and other great locations in Dolomites for a mountainside winter wedding complete with snow! Your options are truly endless.
Hit and run, or something more
A weekend getaway to your favourite location or your hot spot in Italy is also an option; we are able to make your dream a reality at very short notice, finding the perfect frame, a local officiant who will marry you and creating the perfect mood. If you want to get the best from your elopement to Italy, consider wrapping the wedding and honeymoon together for a multiweek trip to your dream destination; Style A Wedding team can help you planning a whole Grand Tour in Italy!
The right attire
Are you fashion-frugal? Consider that most elopement ceremonies are decidedly more casual. For something you'll wear again, don a simple white cocktail dress or choose something with a splash of colour. Just keep the climate of your destination in mind. City hall weddings are much more flexible. You could even wear a simple-yet-sophisticated pantsuit if you prefer. Are you an elegance maniac? That's Italy, the realm of fashion and tailoring and also your elegant wedding dress can tell of Italy. If you have the chance to come before the wedding for a funny shopping week end we can take you to a bridal atelier, in the boutiques of major fashion brands or help the groom with his tailored outfit.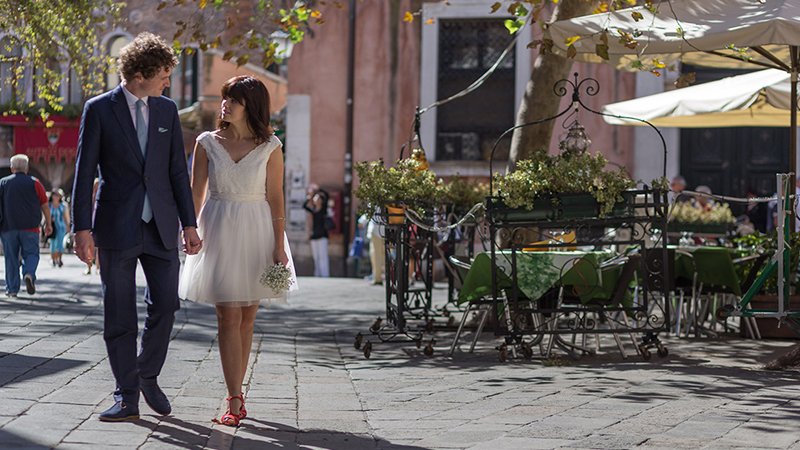 Sharing the news
You aren't required to invite anyone, but be sure to call your parents and siblings before you tie the knot, or immediately afterward. Other than that, you're free to do everything however you'd like! That's the fun and freedom of eloping. Once you return from your nuptials, be sure to send out wedding announcements to let your friends and family know the good news—and don't forget to include a pic or two from your wedding in Italy.
The Legal Details
The thought of running off and getting married spontaneously may be romantic, but it can't do without some practical details. Of course, you'll need a marriage license, and requirements vary depending on your country of provenience and the destination you choose. Style A Wedding can guide and help you, set appointments and lodge documents with the appropriate Italian authorities, provide celebrants, interpreters and also witnesses if you need them.
We will take care of all the details!
Our last suggestion is to contact us to plan your romantic and stylish Elopement to Italy, you have just to live your unique moment, we do the rest!